Our Protocol for COVID-19 and Older Adults
Your health and safety is our
primary concern
At Gary and Mary West PACE, we continue to monitor the federal, state, and local guidelines and adjust our operations accordingly.
Doing more than providing masks
We are taking the additional measures to keep you healthy:
Clinic Hours
Our clinic is open and our providers are seeing participants who are having active medical issues at scheduled appointment times.
Telemedicine
We have expanded the use of telemedicine and are able to meet with participants virtually for a variety of general and specialty medical issues.
Our Center
We have equipped our center with temperature screenings at all entries and plexiglass dividers and hand sanitizer stations in many of the workspaces
Checkins
Our dedicated team members connect with each of the participants, over the phone, on a regular basis to assure needs are met. We are available in person and online for continued support.
Transportation
Our drivers transport participants with
scheduled medical appointments to see their providers. Vans are deep cleaned and limited to no more participants than is safe.
Activities
We continue to engage our participants to combat loneliness and isolation by sending activity packets to their homes, extending our community past our center.
We ask that you take the following precautions to minimize
the risk of COVID-19:
Wear a face covering every time you are out of your home and when being cared for in your home by PACE staff.
Keep physical distancing of at least 6 feet.
Avoid gatherings with people outside of those in your household.
Wash or sanitize your hands frequently and avoid touching your face.
Clean and disinfect your personal surroundings, especially frequently touched areas.
Let PACE staff know right away if you are experiencing the following symptoms: shortness of breath, cough, fever, chills, sore throat, recent loss of taste or smell, diarrhea, nausea and vomiting, headaches, and runny nose.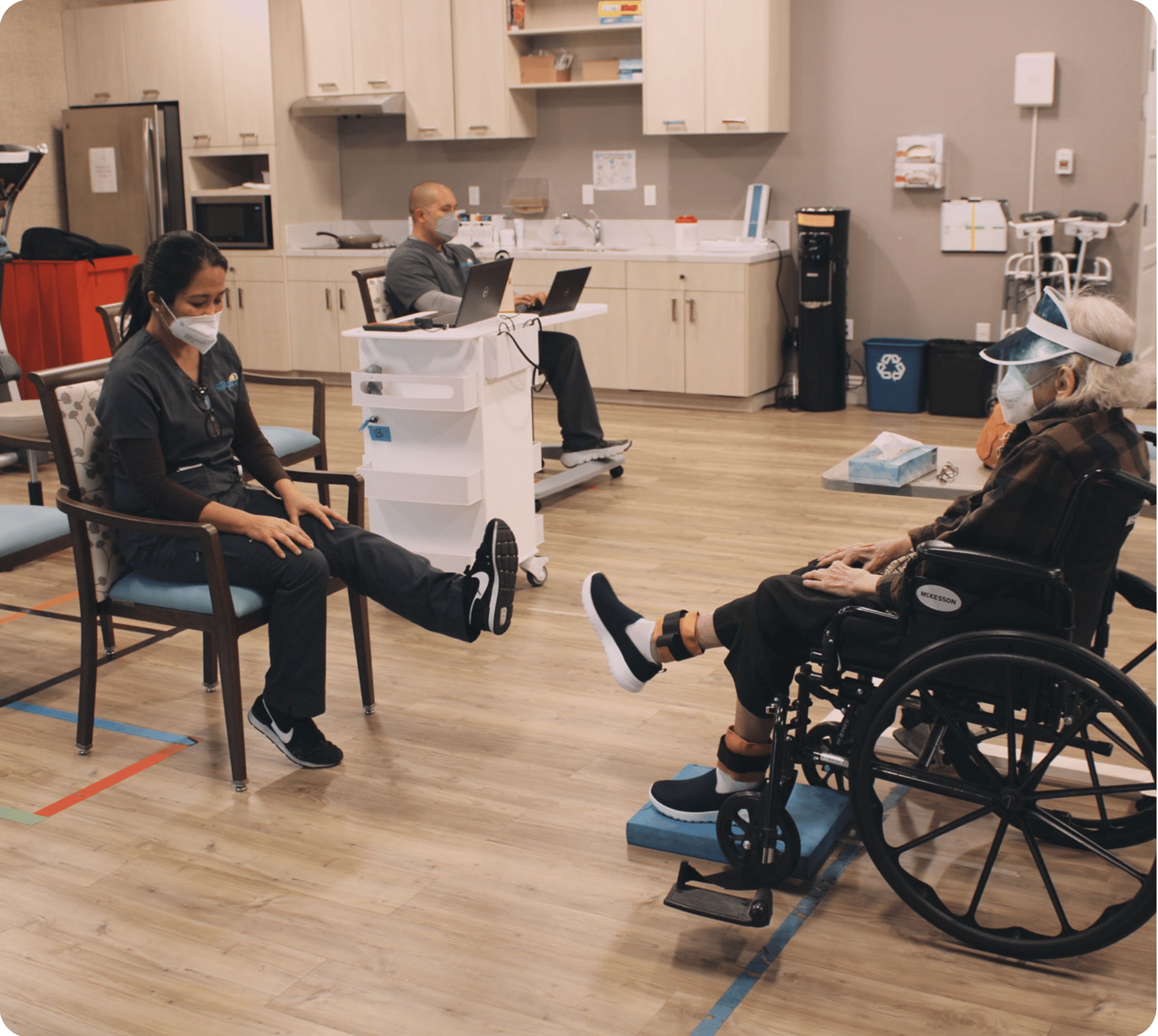 Not yet a member of West PACE?
We would love to welcome you. Connect with us and learn more.