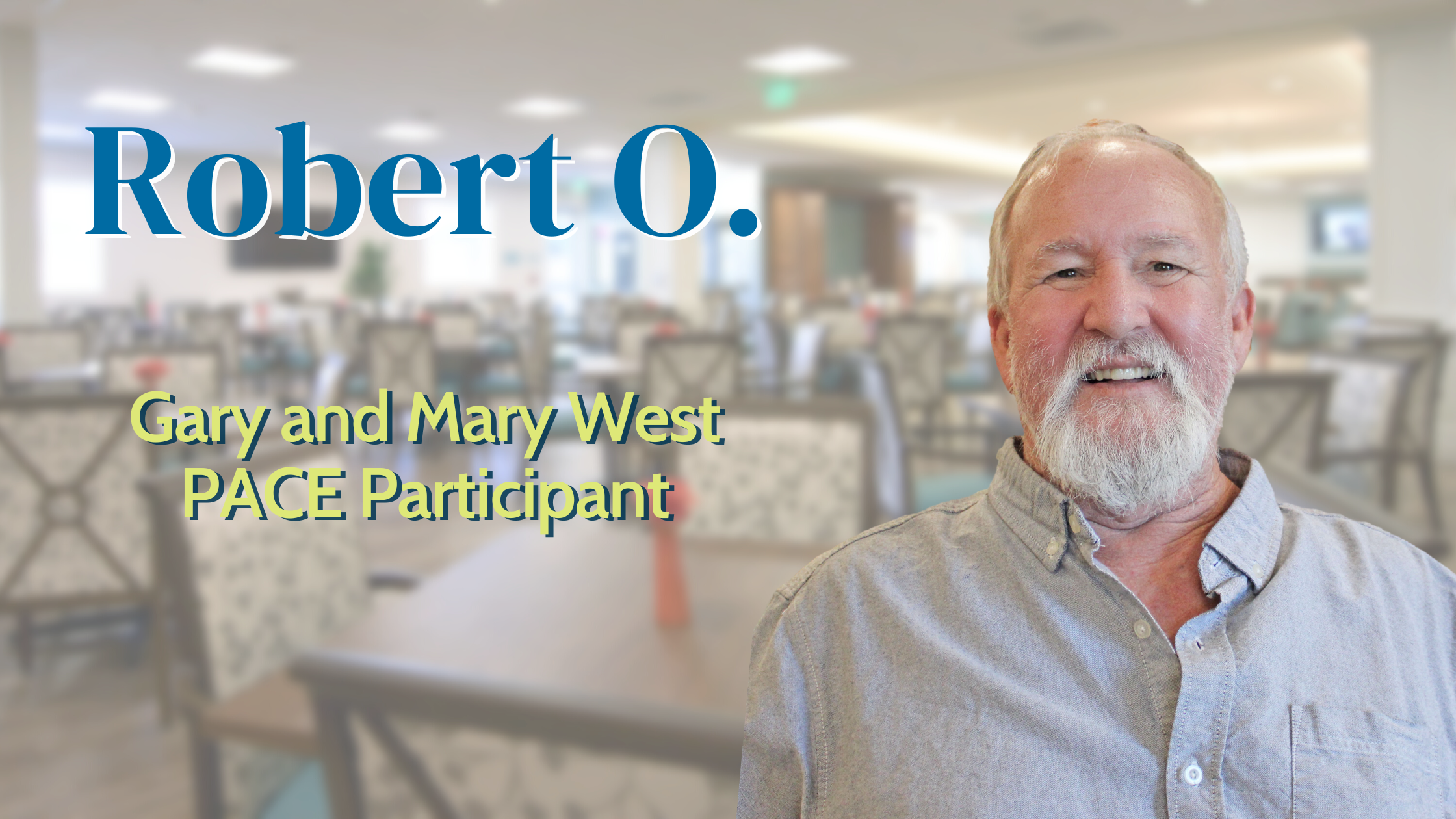 Fallbrook resident and West PACE participant Robert O. has a unique story. After serving in Vietnam, he had a long career as a cross-country furniture mover. He has long been a surfing and skateboarding fanatic and, with some help, still enjoys those hobbies to this day!
In the few short months of his participation with West PACE, Robert says his life has been "transformed." He attributes it all to the exceptional care—and even the newfound family—he has found at West PACE.
His journey with West PACE began after a challenging nine-year experience with another health care provider. Dissatisfied with the treatment he received, he decided to make a change. Since joining West PACE, his life has taken a remarkable turn. His broken left leg has been fully mended with attentive physical therapy, and his knee was adequately prepared for surgery which has resulted in a faster recovery.
A penchant for adventure that shatters stereotypes
When you listen to Robert speak about his active lifestyle, you begin to understand his sense of urgency to heal and get back out there to do what he loves. His skateboarding days began in the 70s when the hobby was gaining traction. He had such a knack for landing tricks on his skateboard that even SkateBoarder Magazine took notice. The famous publication sent a reporter to Carlsbad to photograph him performing a signature trick that got him "ejected from the park every time."
While Robert's wildest skateboarding stunt days might be behind him, his future holds the promise of surfing once more. Despite his recent knee surgery, he says he is determined to hit the waves again within six months, thanks to the unwavering support of West PACE's physical therapy program.
"I enjoy working with Robert—he is very motivated to get back to his active lifestyle, and it's rewarding to get to play a part in that process," says Sara White, Robert's physical therapist. "But I think the best part will be watching him surf once he is completely healed up."
Finding a sense of belonging at West PACE
Robert says that what sets PACE apart is its unique approach to health care. He highlights the convenience of having doctor's appointments and primary care and physical therapy all in one place and even on the same day—a rarity in traditional medical settings. The access to medical professionals and the personal attention he receives from his nurse make him feel truly cared for.
"If you're in a similar situation, I really recommend having someone from West PACE come out and explain things in layman's terms," says Robert. "That was so helpful to me. They take care of you, there's no putting you off or 'We'll get to you tomorrow.' They're on top of it. On top of the physical therapy for my leg and prepping me for knee surgery, they've also helped me get glasses, hearing aids and adjustments for my dentures. It's a one-stop shop. To top it all off, you can tell that the team helps you with pleasure; you're not just a number."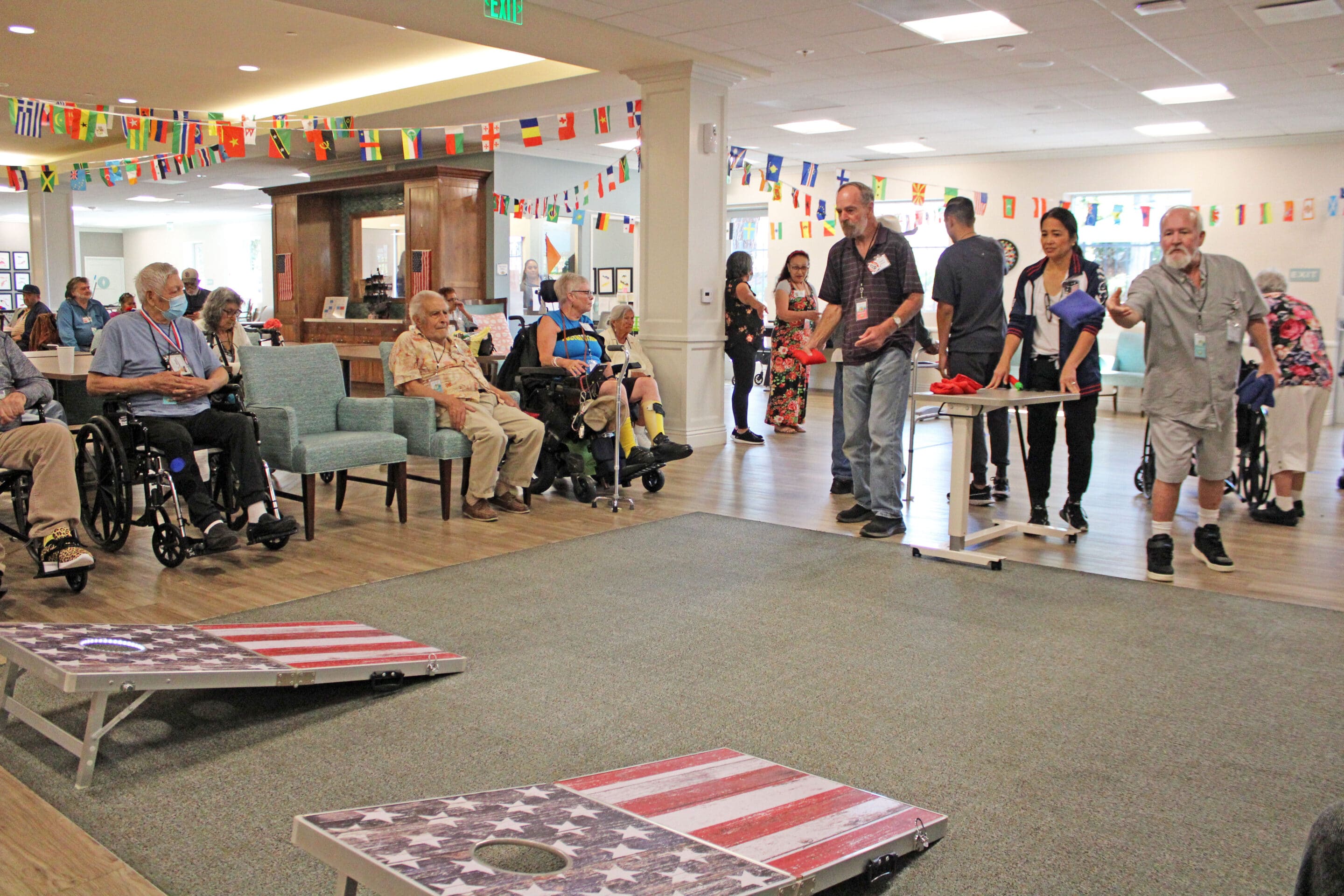 Paying it forward to West PACE newcomers
Shortly after joining West PACE, Robert's outgoing personality led him to become a member of our Participant Advisory Committee, which allows him to share his experiences and help others navigate the program. He relishes the opportunity to make a difference and guide newcomers through the transition to West PACE.
Robert's journey with West PACE is a testament to the life-changing impact of the unique model of PACE care. At West PACE, it's not just about great medical care—it's about becoming part of a community that treats you like family. If you're considering PACE or know someone who is, take Robert's advice and give it a chance. It might just be the transformation you've been waiting for! 
If you or a loved one is 55 or older, lives in North County San Diego, and meets state requirements for nursing home level of care, contact West PACE to see if enrolling in our program is right for you. Call 760-280-2230 or email us today.