We're stirring flavor into seniors' unique dietary needs
With so much information out there, eating healthy can feel overwhelming. Our registered dieticians can help guide you to follow a meal plan that best meets your goals and needs.
"They take care of everything I need."
I-SAT participant survey 3/2021
Eat healthy with support from our registered dieticians
At West PACE, healthy food for San Diego seniors is a given. Our dietary team serves a nutritious, tasty meal to each member attending our day center.
Depending on your individual needs, we can also arrange to have healthy meals delivered to you at home throughout the week.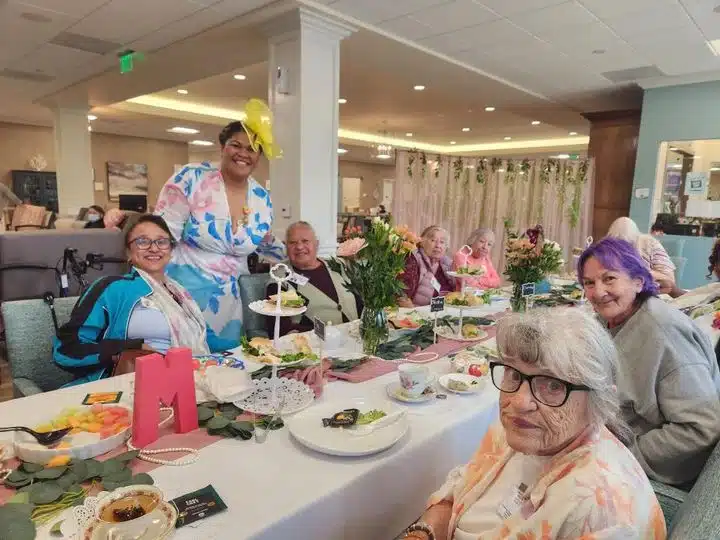 "The food is good, and they're timely, and I absolutely have no
complaints."
I-SAT participant survey 3/2021
Think less, eat better, stay healthy
We pride ourselves on providing seniors with the right dietary information. Whatever your specific needs, our team of nutrition experts will educate you on how best to improve your eating habits and deal with your health challenges. We can help with:
Indulge in complete peace of mind
Given the cost of living nowadays, it's little wonder so many seniors are struggling to buy everyday necessities. At West PACE, eating healthy is still affordable. Our PACE program covers the cost, so participants require no further financial assistance.
Hungry for more information?
Reach out to hear more about how we can support you. Contact us online or stop by our center to see how our nutrition team can assist you in meeting your healthy eating goals. You'll find us in San Marcos, CA, just off the Ronald Packard Parkway.