In-Home Medication Management for Seniors
Relieve stress by ensuring fewer
missed doses
Understanding what meds to take when can be overwhelming. With West PACE's in-home service, medication management for the elderly couldn't be easier. We'll review all of your prescriptions with you to give you complete peace of mind.
Let us help you ease the strain on your daily routine
With our West PACE insurance plan, you're able to receive medications at home as and when you need them.
Delivered in easy-to-follow packaging and without a copay, you're free to manage your health with ease.
We can match your needs with:
Reminders from a home health aide
Automatic medication dispensers
Nursing staff to administer medication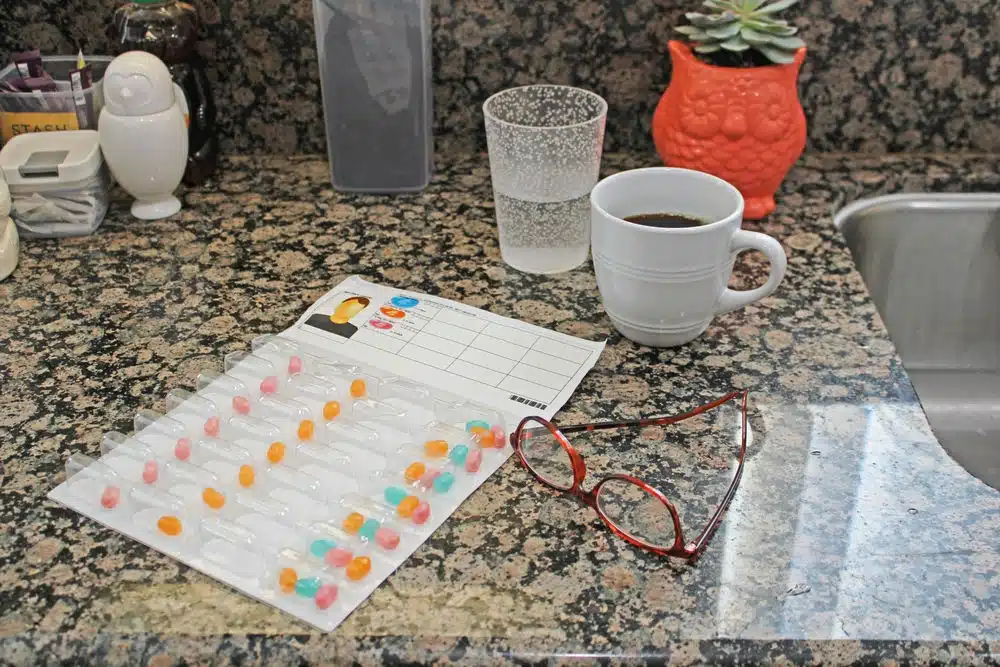 Let's talk in-home medication management
At West PACE, we make in-home medication management for San Diego seniors both easy and accessible. Call us or visit our center to find out more. We're happy to talk through your options with you.