PACE Senior Care Services
Partner with the experts you need to live safely at home
At West PACE, senior care is our number one priority. Our talented and compassionate team works closely with you to develop a personalized care plan—at little to no cost, depending on your eligibility.
"They set up your appointments, you do not have to do them yourself.
Transportation, they worry about all that. It's really great."
I-SAT participant survey 3/2021
A nonprofit insurance plan to meet your needs
We understand the challenges aging can pose, so we aim to provide the all-inclusive services and care you need to live independently at home.
In-home care
PACE at home is designed to support your ability to remain in your home by providing necessary medical and personal care where you are. Our trained personal care attendants are ready to help you when your families cannot.
Day center
Our adult day center serves as a hub to eat a hot meal, see your primary care provider, enjoy interesting activities with friends, or schedule a work-out with one of our therapists in a vibrant, supportive community.
Medication management
With our in-home medication management program you can rest assured that you are on the right medications. We provide assistance with taking them properly and remove the stress of going to the pharmacy by delivering your prescriptions to your door.
Meal preparation & nutrition
The registered dieticians on our meals for seniors program cater to you, tailoring your meal plan to your dietary needs. This may involve substituting ingredients to avoid food allergies or accommodate medical conditions like diabetes, while ensuring meals still taste great.
Transportation
Our senior medical transportation service provides scheduled rides that ensure you get to important appointments to help you stay healthy. We can also deliver medical supplies to your door and bring activities to your home for socially distant fun.
Therapy
As part of our physical therapy for seniors program, our physical, occupational and speech therapists work tirelessly to support your overall well-being as well as help you recuperate after an illness or injury. We want you to maintain the best quality of life possible.
"They're efficient. You ask for something, and they provide it. They arrange my doctor visits and therapies, and I appreciate it very much. Also, the assistance I get at home."
Additional support for you
At no added cost, our PACE services include:
Specialty care, including dentistry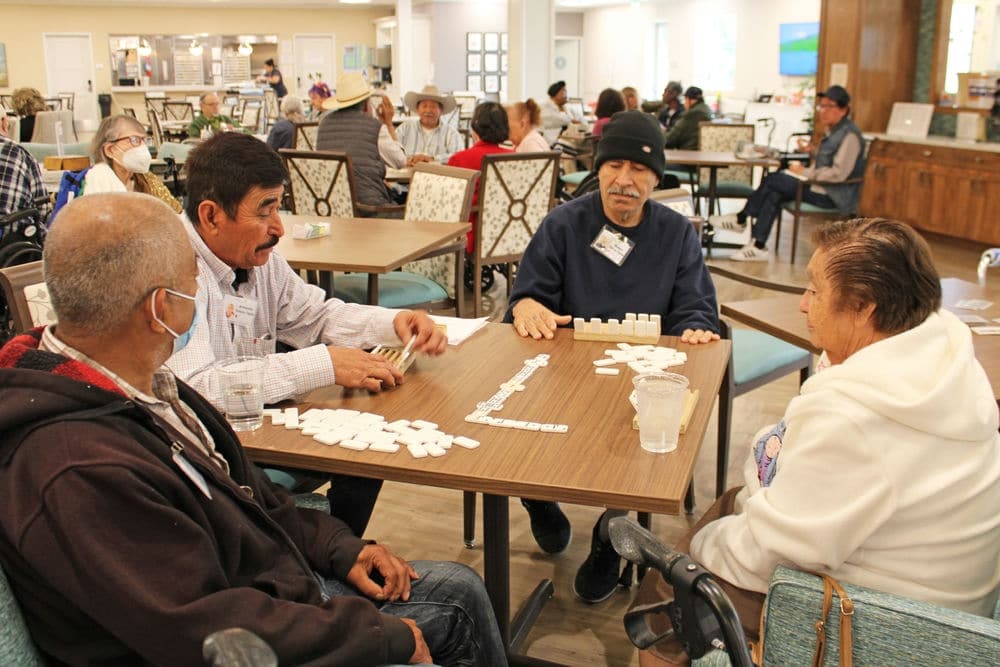 We look forward to welcoming you into the West PACE family. Get in touch today or visit us at our center in San Marcos, CA to learn more about our services.