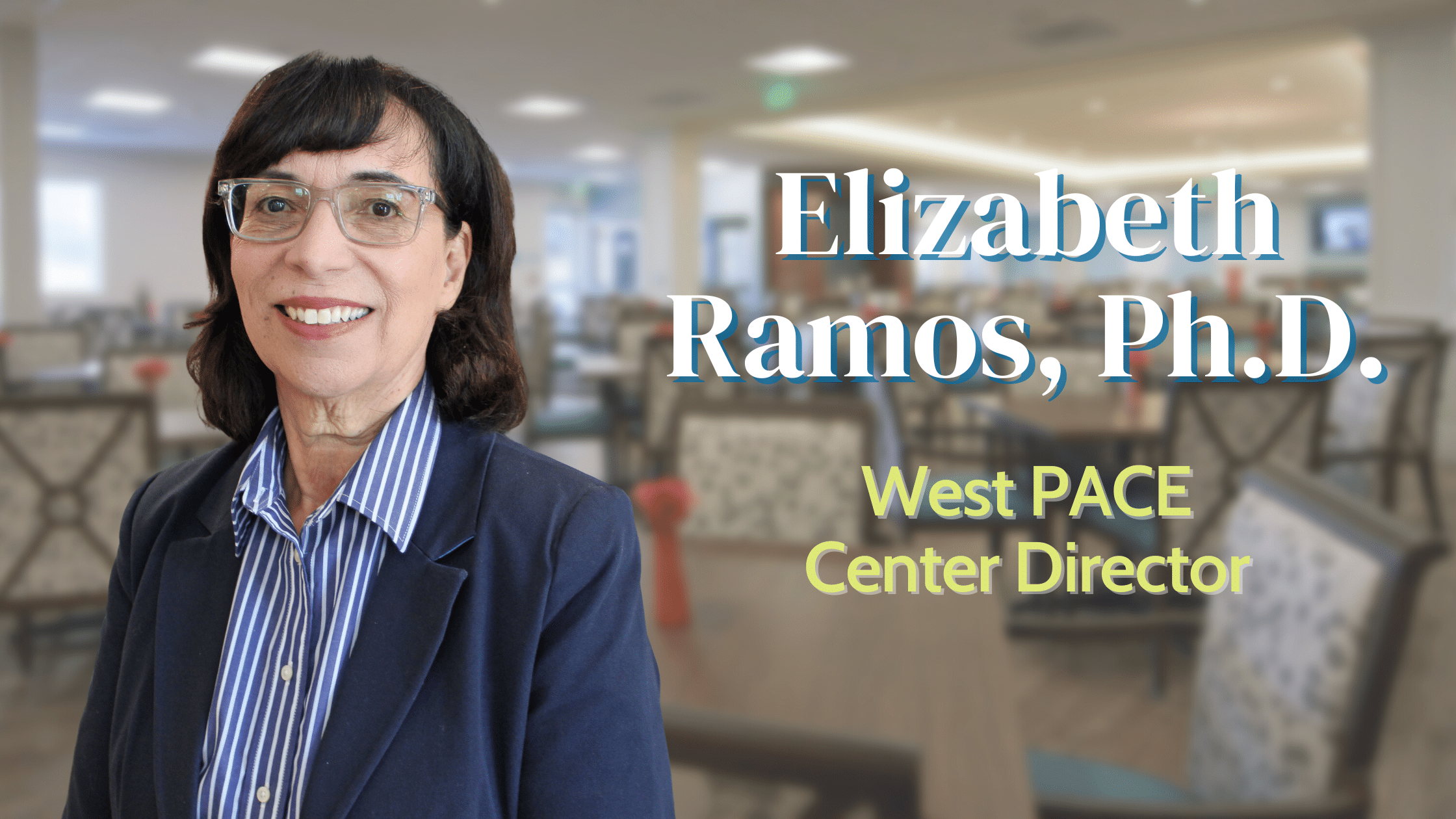 November is National Caregiver Month, a time dedicated to acknowledging the invaluable contributions, sacrifices, and support provided by millions of individuals who devote themselves to caring for their loved ones or who work as professional caregivers.
Elizabeth Ramos, Ph.D., is one such individual. Her story is unique because she has had the experience of not only being a caregiver herself but also as a long-time PACE professional. She currently serves as the director of the Gary and Mary West Program of All-Inclusive Care for the Elderly (PACE) day center in San Marcos, CA.
Elizabeth took a break from her busy day to share with us her journey of caregiving for her 94-year-old mother, as well as the incredible work of the dedicated PACE caregivers who help her daily, to highlight the vital work of caregivers everywhere this National Caregiver Month.
Embracing PACE: a turning point in care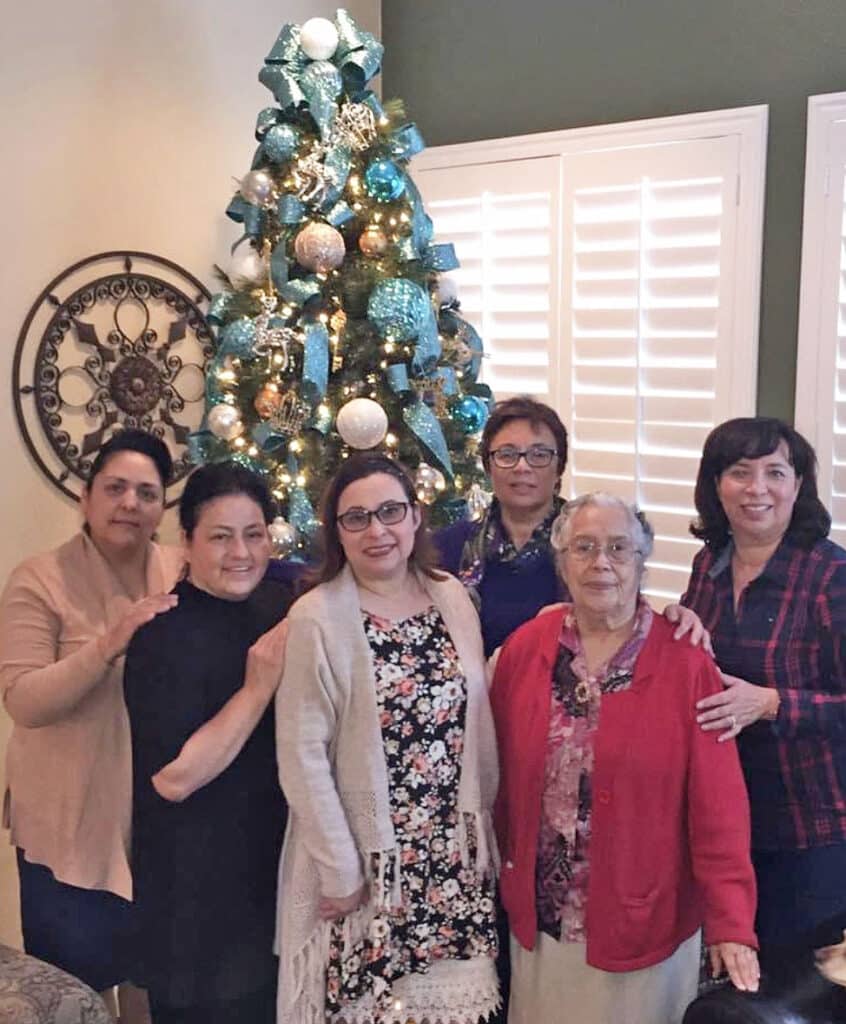 Elizabeth's mother has lived in the same home in Chula Vista, Calif. for 63 years. When she began developing symptoms commonly associated with dementia, Elizabeth and her sisters, who live nearby, realized they needed to step in. So the family began showing up every day, on a coordinated schedule, to provide care.
Life for Elizabeth and her sisters was already brimming with activity before they began dividing the caregiving for their mom. Between full-time employment, tending to their own children and grandchildren, and now providing part-time in-home care for their aging mother, they were quickly approaching the brink of burnout.
"We realized mom was overmedicating, forgetting some of her usual routines, and getting dizzy from time to time, and we couldn't be there to help as much as we would have liked. That's when we started the enrollment process with a local PACE program," Elizabeth shared.
"As seniors age, there are daily struggles in convincing them about their needs and what's best for them. Mom was becoming stubborn, and it started to cause friction," said Elizabeth. "Bringing in a neutral third party makes it easier, allowing for that emotional separation and enabling mom to maintain some independence, despite the challenges in accepting limitations. Now, instead of fighting with my mom, I get to just enjoy her."
Life with PACE
Today, Elizabeth's mother has been enrolled in PACE for about a year, and it's been transformative. The program provides caregivers seven days a week, offering invaluable assistance and companionship—and she gets to stay in her home of 63 years (and counting).
The support from PACE is not just about meals and housekeeping; it extends to crucial reminders about medication, daily routines, and facilitating social interactions that, Elizabeth shares, noticeably improve her mother's well-being. 
"As a daughter, knowing she has PACE gives me a sense of relief and comfort. I know mom is with somebody, that she's safe, that she's being fed and cared for. I can go to work and not worry as much because I know somebody's there," she continued.
Gratitude for PACE caregivers: an essential role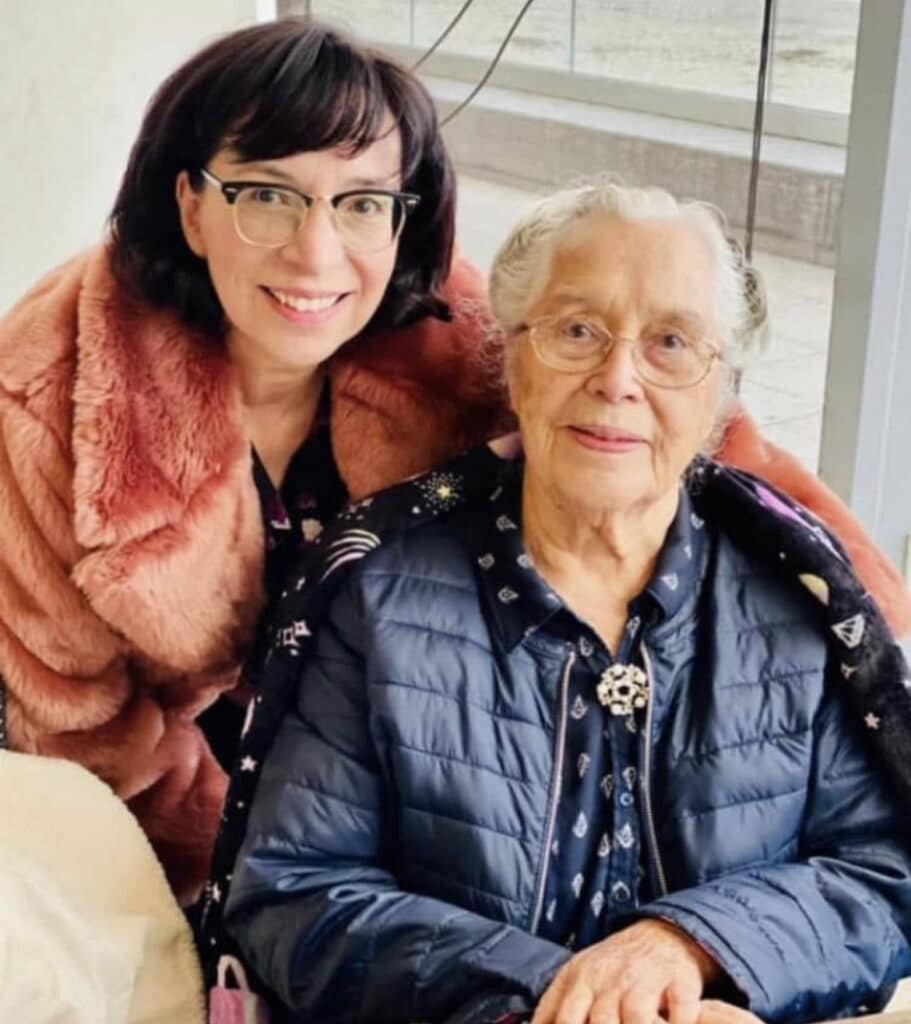 Elizabeth shared her appreciation for caregivers, saying, "I'm so grateful for folks who have made caregiving their career. The caregivers assigned to my mom are amazing. I don't know if caregivers really understand the impact they have on the lives of the family members. Their job is not easy, but they keep doing it with gentleness and compassion."
At West PACE, we are deeply grateful for the opportunity to serve families like Elizabeth's. Our team is dedicated to providing compassionate, holistic care, support and companionship to our participants, helping them live at home safely for as long as possible.
Gary and Mary West PACE is a nonprofit Medicare and Medicaid (Medi-Cal) insurance plan offering complete support so you or your loved one can safely remain at home as you age. The Medicare open enrollment period is from October 15 through December 7, 2023.
If you or a loved one is 55 or older, lives in North County San Diego, and meets state requirements for nursing home level of care, contact West PACE to see if enrolling in our program is right for you. Call 760-280-2230 or email us today.