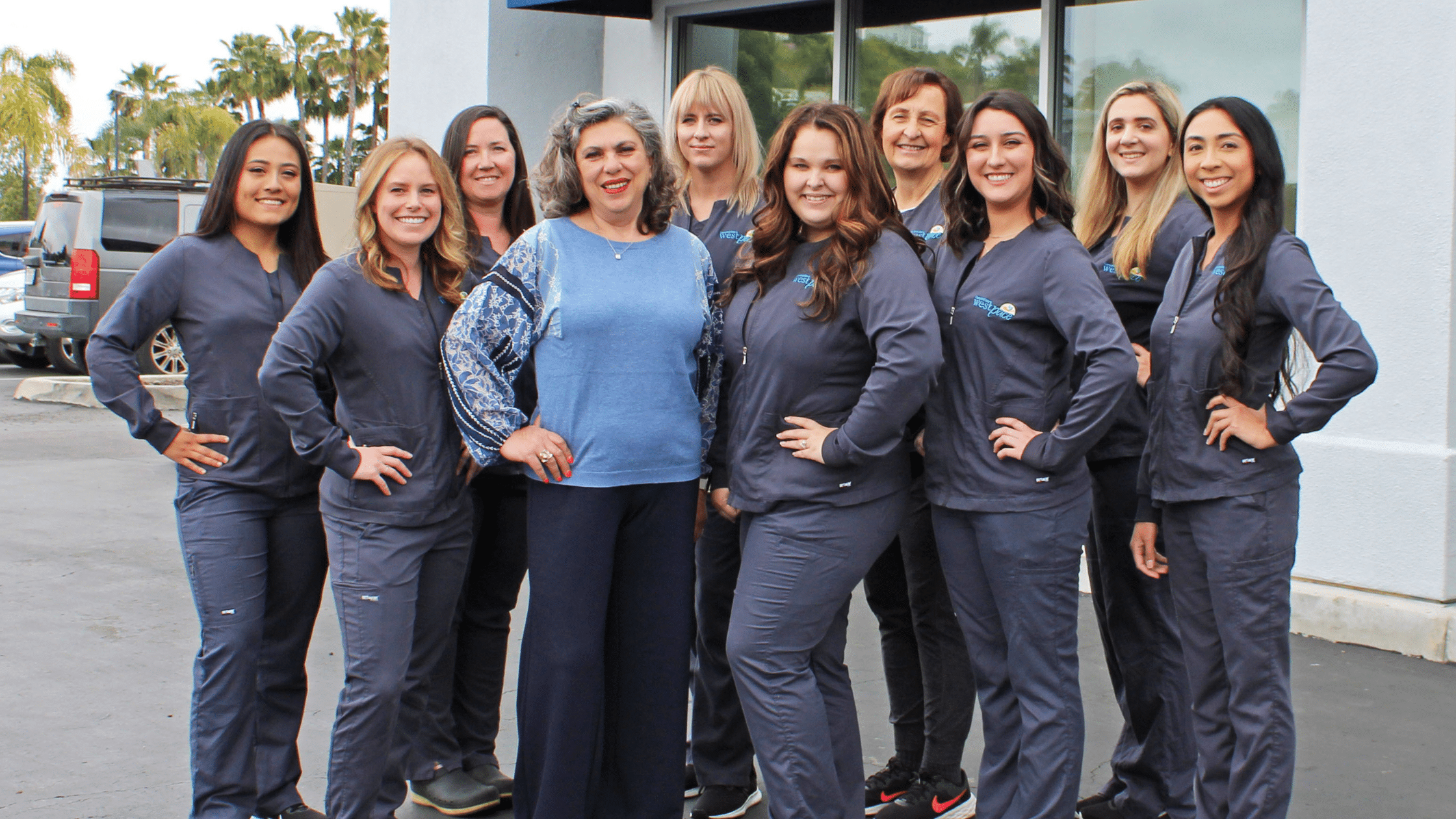 It takes a special person to care for others in their most vulnerable state. This National Nurses Month, Gary and Mary West PACE recognizes the dedicated nurses who provide compassionate care to north San Diego County seniors day in and day out. Let's shine a spotlight on geriatric nursing—what exactly is it, and what can a career path in geriatric nursing look like?
Geriatric nursing involves a comprehensive understanding of the unique health care needs of older adults and the ability to tailor care to meet those needs. Geriatric nurses play a critical role in helping older adults maintain their health, manage chronic conditions, and achieve the best possible quality of life.
The importance of geriatric nursing and its growing demand
Recognizing the importance of geriatric nursing is essential, given the aging population in many countries. The World Health Organization estimates that by 2050, the number of people over the age of 60 will reach two billion, representing nearly 22% of the global population. With this demographic shift comes an increased demand for health care services that are specifically designed to meet the needs of older adults.
A career path in geriatric nursing typically begins with obtaining a nursing degree and gaining some experience in general nursing. From there, nurses can pursue additional education and training specific to geriatric nursing. Geriatric nurses must be able to recognize and respond to health issues common in older adults; for example, the comingling of multiple chronic conditions and/or susceptibility to certain health conditions, such as falls or infections.
The role of geriatric nurses in caring and advocating for older adults
In addition to providing direct care to older adults, geriatric nurses also play a critical role in advocating for their patients. This may include working with other health care providers to ensure that older adults receive appropriate care, educating patients and their families about their health conditions and treatment options, and promoting policies and practices that support the health and well-being of older adults.
The day-to-day responsibilities of a geriatric nurse at West PACE can include everything from care coordination and medication management to education, triaging sick calls, wound care, administering medications, chronic condition teaching, and assessments.
West PACE Clinic Services Director Samar Hireish's story
Samar Hireish BSN RN, ACM-RN, is Clinic Services Director at West PACE, where she oversees the San Marcos adult day center's clinic and rehabilitation teams. With more than 30 years of nursing experience across different capacities and age groups, Samar finds a great sense of reward in working with seniors. Since 2020, she has cared for West PACE participants every day, delivering compassion, a listening ear, and an ability to problem-solve for them while preserving their sense of control and dignity.
"It's always been my passion to help coordinate care for people. Working with West PACE is a great culmination of my experience helping patients in outpatient and in-patient settings," Samar says. "It's a tremendous honor to care for the participants and to use my experience to help guide and grow the organization."
Samar understands how tough it can be to find the right care solution for an elderly loved one. Before her father passed away, he was experiencing several complicated health challenges. Samar and her mother provided care for her dad at home without the help of a Program of All-Inclusive Care for the Elderly (PACE) because her dad didn't qualify.
"I was basically the PACE for my mom and dad during that time," she said. "It is such a hard job for families to handle on their own."
West PACE nurses care for program participants in various settings and through multiple avenues. They see participants in person in the clinic or in their homes and virtually via telehealth and care.coach tablets. They also schedule home visits for medication education, utilization, and management, which is a critical care component for older adults, as medication compliance often diminishes with age.
The field of geriatric nursing has enormous growth potential, and the work of caring for older adults is important. We are proud of the West PACE nursing team that provides compassionate care for hundreds of North San Diego County seniors. Thank you, nurses!
As we honor Nurses Month, we also invite talented and passionate nurses to consider joining our dynamic team. Discover the fulfilling opportunities and unique advantages of working in the PACE environment, where you can make a profound difference in the lives of older adults and their families. Apply today.