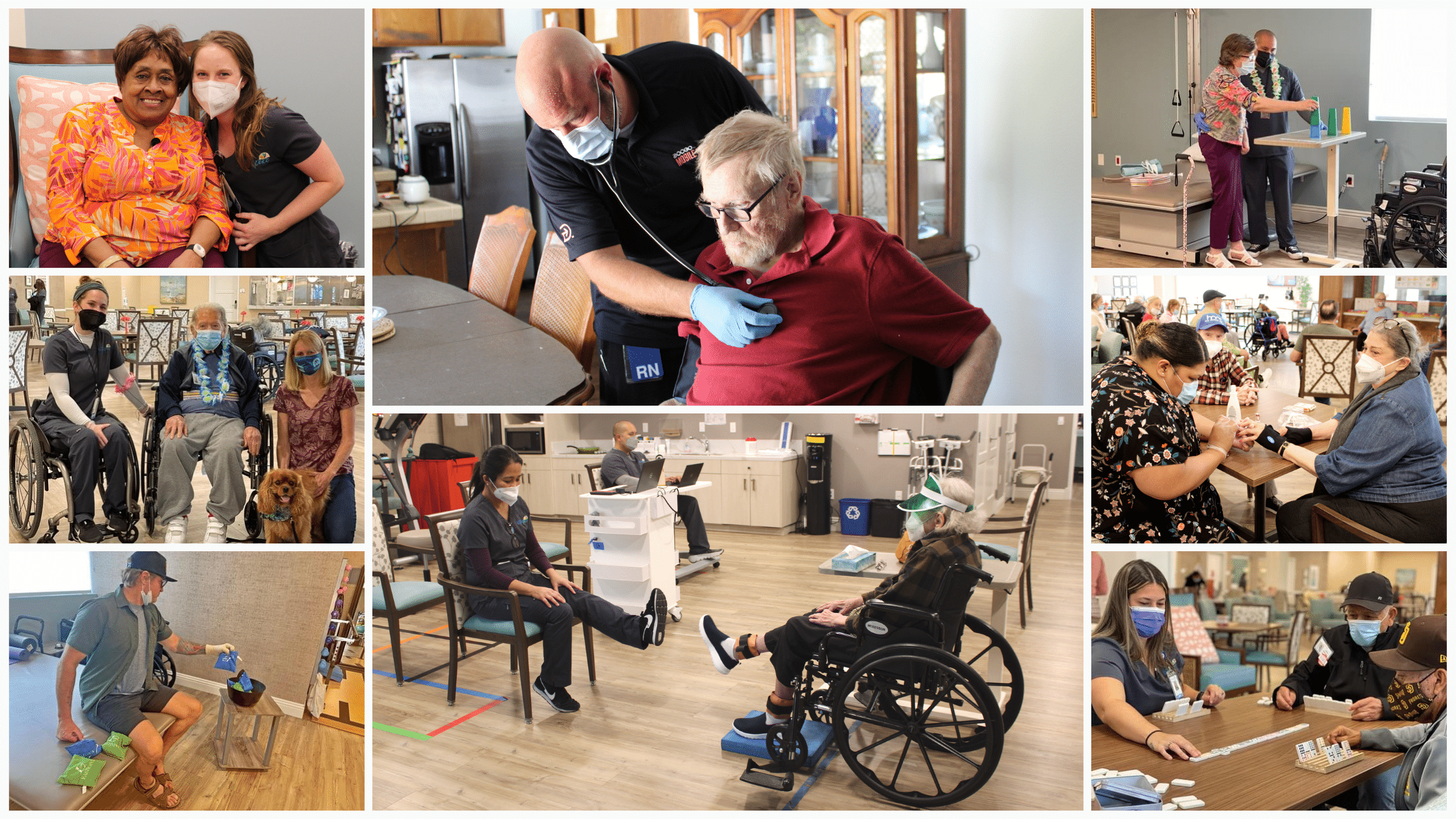 May is Older Americans Month, when the nation joins us in celebrating the many contributions that older adults make to our communities, right here at Gary and Mary West PACE as well as in the larger San Diego County region.
Too many people are unaware of what we witness everyday: the unique, joyful, beautiful aspects of how many older adults in our community live life. Though some view aging as a slowing down, due to limits and restrictions, at West PACE, that stereotype is defied every day. Our participants live in line with the 2023 Older Americans Month theme: Aging Unbound.
Our dedicated staff–from PACE administrators and clinical staff to the occupational and physical therapists, social workers and recreation team members–use their expertise and commitment to quality care to create and support experiences that expand the quality of life for PACE participants.
It is our honor to support families by providing the excellent care and support that our residents need to thrive. As a nonprofit organization, people are our first priority. Adherence to our mission to serve is our daily driving force.
It is our wish, too, that the same excellent care we deliver here at West PACE is available to every older adult who needs it. Our mission-driven organization derives support from a range of resources most notably MediCare and Medi-Cal. We collaborate with and work alongside a multitude of programs that are vital to our ability to serve older adults. Funding can be erratic, and support is by no means guaranteed–a situation that is, in part, due to our country's fractured and inefficient approach. Did you know that policy activity in more than 25 federal agencies affects older people directly? While many elements of robust aging policy exist within them, there are redundancies and gaps in these numerous programs.
As members of LeadingAge, the national association of mission-driven aging services providers–we support the call for a White House Office on Aging Policy to ensure focused, effective coordination of the many federal programs for the rapidly aging U.S. population.
Significant attention and urgent action are needed to serve all eligible adults in need of care or service. Our state and federal policy makers need to respond now.
 Thank you for entrusting our team to care for your family member–a responsibility that we treasure and on which we strive to over-deliver.