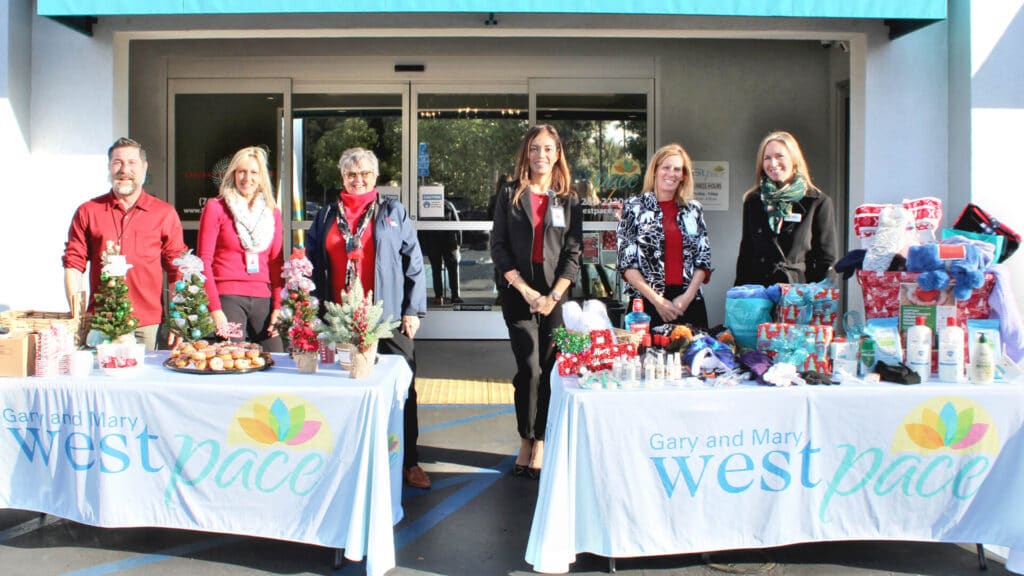 Another Successful 'Everyday Necessities' Drive Put Smiles on the Faces of Many North County San Diego Seniors
North County community businesses and individuals generously responded and brought hundreds of smiles to the faces of seniors this holiday season. Beginning November 30, Gary and Mary West PACE began collection for its annual campaign, "Everyday Necessities Drive for North County Seniors." San Diego County businesses, community groups, and individuals were encouraged to donate new and unused care items to be assembled into holiday gift packages and new year bundles.
Our goal was to collect hundreds of items to create 200 holiday bundles that would be gifted to vulnerable North San Diego County seniors with chronic care needs who rely on West PACE and community partners for high-quality, comprehensive, and coordinated health care, social services which help them successfully age in place rather than in a nursing home.
While we wanted to continue the tradition of holiday bundles this year, we were able to introduce a new element called "Adopt-A-Senior." With the help of our community partners, we were able identify 15-20 homebound seniors with extraordinary needs that we could provide a little extra support to. The public was able to show their support by contributing monetary donations through our Go Fund Me page to fulfill the needs of the select seniors who live in the communities of San Marcos, Vista, Escondido, Ramona, Oceanside, Carlsbad, and other adjacent neighborhoods. At the end of the campaign, West PACE and community partners committed to using the funds to purchase the items on the seniors' wish list, as well as supplement the holiday bundles.
Donations a plenty
West PACE provided ample opportunities to practice COVID-19 safety protocols in order to collect the everyday necessities throughout the campaign. For instance, donors were able to stop by our neighborhood day center for a contact-less drop off utilizing our donation bin outside of our day center. During the campaign, West PACE held a community drive-up donation event to accept "everyday necessities." This provided a day for the West PACE elves to also safely thank our donors and community partners. Donors across the community were able to drive-in to drop-off items and received a coffee and a holiday treat!
Thank you from all of us and North County San Diego seniors
With the help of community members and local businesses, we created more than 250 holiday bundles and also provided additional assistance to 19 North County San Diego seniors who were identified as having extraordinary needs. Your generosity allowed us to exceed our goals and help more people in December!
A special thank you to a few of our loyal supporters, Bryan Devore – Devore Realty Group, Foundation for Senior Care, Foundation for Senior Wellbeing, Qualicare, Rachel Currington, San Diego North Economic Development Council, Uni Care Hospice, Wakeland – The Grove and West Health for their support and commitment.
We cannot thank our community enough for the support!