For a year, older adults have been categorized as a high-risk population to contract coronavirus. But with the world opening back up, older adults will have the opportunity to venture back out into the community. What does our post-vaccination future look like?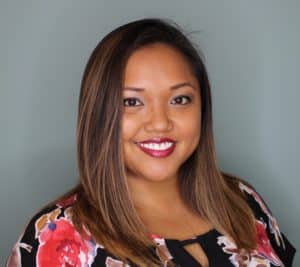 April Hall, RN Care Coordinator at Gary & Mary West PACE was a featured panelist at virtual workshop organized by the nonprofit San Diego Oasis called, "You Have Your Shots….What Now?" The event was moderated by San Diego Oasis president and CEO, Simona Valanciute. Hall joined health care professionals and experts in the senior space who reflect on the past year and provide insights on how best to plan for the future. Additional panelists include Dr. Ken Druck, bestselling author for Courageous Aging and expert on resilience, Dr. Daniel Hoefer, family physician, Sharp Healthcare.
Hall has been a registered nurse for more than 10 years and has worked in many different areas, such as Home Health, Skilled Nursing, Rehab, and Utilization Review Case Manager. She has always had an affinity for working in pediatrics, but through the years, found her career gravitating towards geriatrics. She believes working with older adults is her true calling and likes that she is making a difference in the lives of San Diegans aging successfully at home.
Watch the recording of the webinar below.