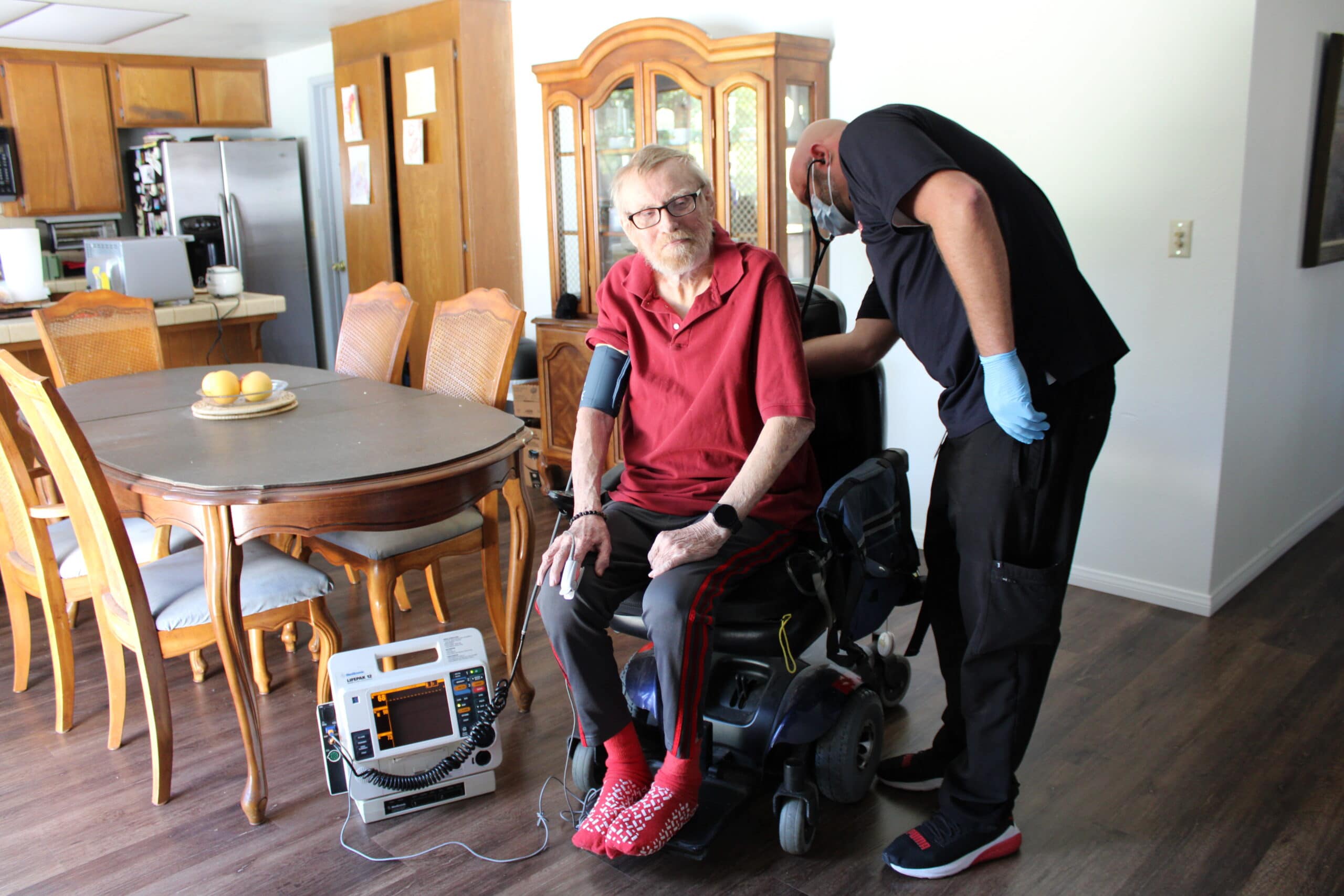 Imagine being treated for your non-emergency health care needs by a medical professional in the comfort of your home. For West PACE participants, this dream is now a reality, thanks to a partnership with DocGo, a leading provider of last-mile mobile care services and integrated medical mobility solutions.
The new partnership allows West PACE's nursing team to dispatch DocGo vehicles to participants' homes to treat non-emergency conditions, helping participants avoid unnecessary trips to the hospital. The collaboration, DocGo's first in Southern California, enables West PACE to reach more participants who have difficulty getting to medical appointments or who are unable to leave their homes due to COVID-19 concerns.
DocGo offers West PACE participants a range of convenient mobile health services, including but not limited to:
Rapid and pre-op testing

Wound care

Cardiac and blood pressure monitoring

COVID-19 testing and vaccinations

Physicals

Oral and IV treatments
This new arrangement combines the best of both worlds for the seniors West PACE serves: access to expert medical care without the travel, wait times and exposures often experienced with traditional ER and hospital visits. Since the launch of the program in late February of 2022, DocGo has made more than three hundred visits to vulnerable seniors in their homes to provide the highest level of medical care possible and avoided multiple unnecessary emergency room visits.
DocGo was initially connected to West PACE through a joint research collaboration with West PACE's parent organization West Health, a family of nonprofit organizations dedicated to lowering health care costs to support successful aging. The groups studied how mobile health services and business-to-business relationships can streamline care and reduce avoidable ER visits.
If you or a loved one are 55 or older, live in North County San Diego, and meet state requirements for nursing home level of care, contact us today to see if enrolling in our program is right for you. We also welcome you to schedule a tour of our center. Call 760-280-2230 or email us today.