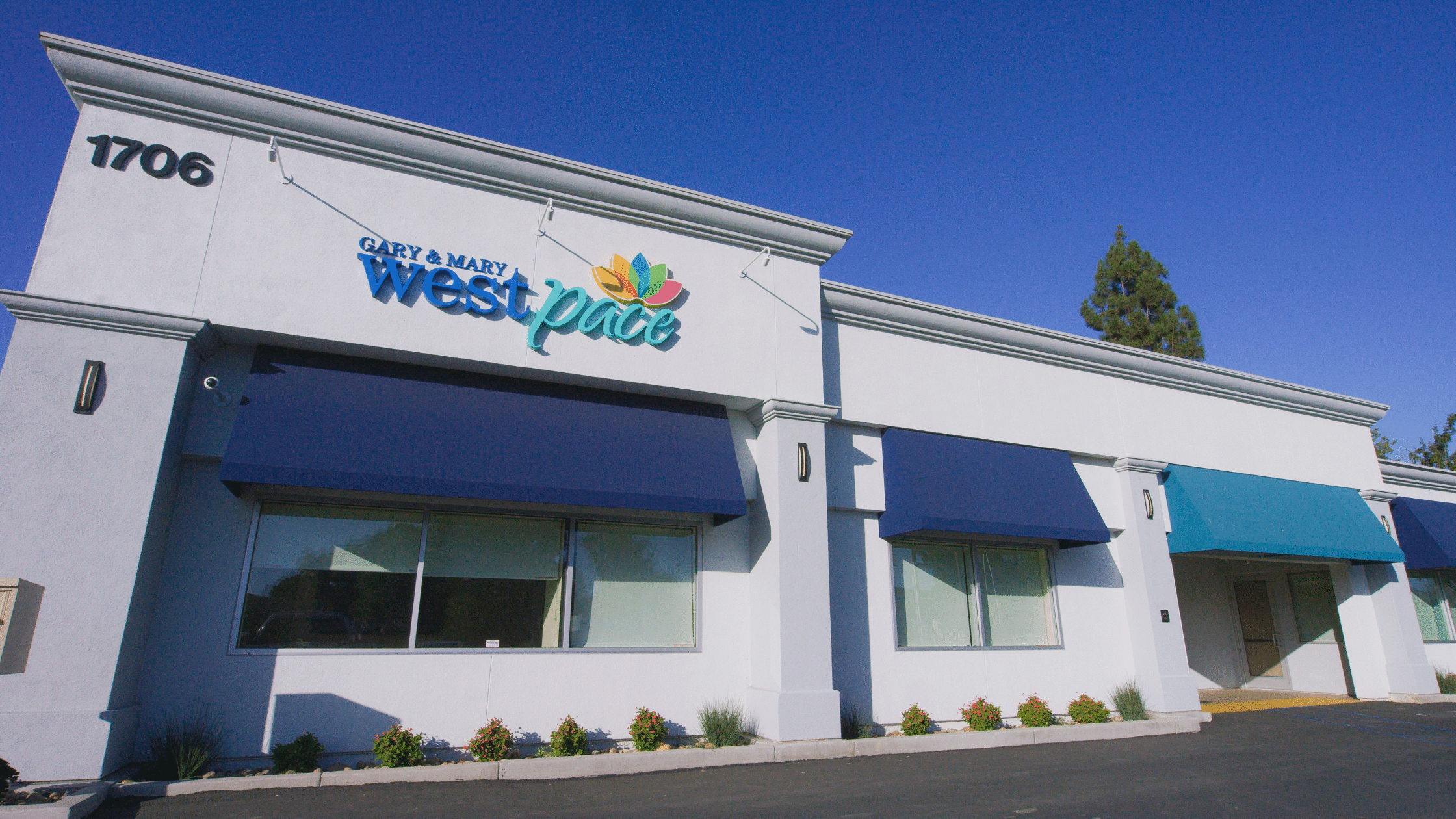 Four years ago, a vision became reality when the Gary and Mary West Program of All-Inclusive Care for the Elderly (PACE) opened its doors in San Marcos, Calif. to provide integrated, comprehensive medical and support services to seniors in North County San Diego. Since that time, Gary and Mary West PACE has helped more than 480 older adults with chronic care needs age successfully in place and maintain their independence at home for as long as possible.
One of just 15 PACE programs in California, West PACE is comprised of a dedicated team of physicians, social workers, nurses, nutritionists and physical and occupational therapists who come together to provide high-quality, coordinated medical care and social services for program participants.
Let's take a look at the journey that brought us here!
How did West PACE get started?
West PACE was established through a generous grant from the Gary and Mary West Foundation, a nonprofit organization under the purview of West Health. In the ever-evolving landscape of healthcare, West PACE was conceived with a mission to provide comprehensive, compassionate and person-centered care for older adults in the North County area.
Memorable moments from the past four years
The West PACE day center in San Marcos, located at 1706 Descanso Avenue, officially opened in August 2019, spanning nearly 20,000 square feet.
Since 2019, West PACE has been the lead organizer of the annual "Everyday Necessities" holiday drives for seniors who are West PACE participants as well as North County San Diego seniors. Combined, these drives have generated donations of 500 blankets, 450 hygiene kits and more than $13,000 to support the extraordinary needs of seniors throughout the holiday season and year ahead.
During the pandemic, West PACE furthered a partnership with care.coach, a technology platform that allows participants to connect with a real person for emotional support, health care coaching, telemedicine and more, in real-time. This proved particularly critical for participants experiencing social isolation during lockdowns and quarantines.
In early 2021, West PACE opened a first-of-its-kind COVID-19 vaccination site designed specifically for the community's most vulnerable seniors. Over 2,700 vaccines were administered.
In early 2022, West PACE announced a partnership with DocGo, allowing our nursing team to dispatch DocGo vehicles to participants' homes to treat non-emergency conditions, helping them avoid unnecessary trips to the hospital.
In 2023, West PACE brought home coveted recognition in The Coast News Group's Best of North County 2023 Awards, a voter-based contest focused on highlighting the best businesses, companies, groups, locations, items and services in North County San Diego. West PACE was recognized as a Gold Winner in the Rehab category and a Silver Winner in the categories of In-Home Senior Care and Assisted Living.
West PACE participates in national conferences and illustrious industry events to share knowledge with other PACE professionals and raise awareness of the benefits of the PACE model of care.
Looking ahead
West PACE remains committed to its vision of revolutionizing senior care. With a focus on continuous improvement and adaptation to evolving healthcare needs, the program is poised to make an even greater impact in the coming years.
As West PACE marks its fourth anniversary, we reflect on our remarkable journey and the profound impact the organization has made in such a short time. We extend heartfelt gratitude to the dedicated team at West PACE—health care professionals, support staff and volunteers—for their unwavering commitment to enhancing the lives of seniors. We also express our appreciation to the participants and their families for entrusting West PACE with their care.
Here's to four years of transforming lives and many more to come. Cheers to a future filled with health, happiness and continued success!
If you or a loved one is 55 or older, lives in North County San Diego, and meets state requirements for nursing home level of care, contact West PACE to see if enrolling in our program is right for you. Call 760-280-2230 or email us today.