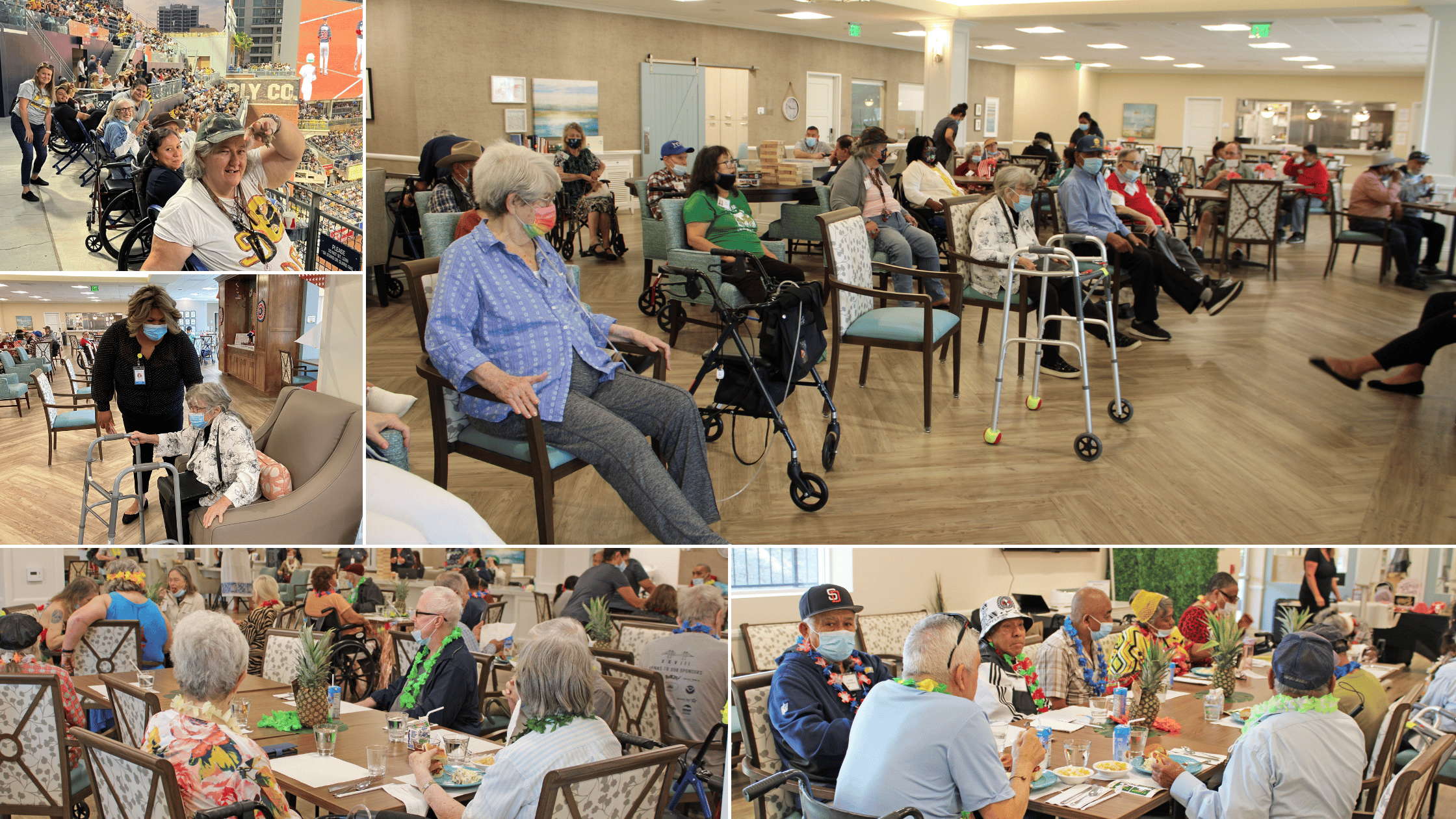 September is National PACE Month, a campaign initiated by the National PACE Association. It's a time to recognize Programs of All-Inclusive Care for the Elderly, or PACE, to help this "best-kept secret" become better known.
PACE programs allow seniors who need a nursing home-level of care to age in place at home instead of in a facility. These programs are important because our aging population is expanding—in San Diego County, seniors over the age of 65 will make up an estimated 21% of the population by 2030. Moreover, the pandemic illuminated the dangers of group housing and preventable emergency room visits for this vulnerable group.
At West PACE, we're celebrating National PACE Month by sharing some of the common questions we get asked. Is "PACE the Place" for you or your elderly loved one? We offer this insight to help take some of the guesswork out of evaluating care options for you or someone you love.
What is PACE?
The Gary and Mary West Program of All-Inclusive Care for the Elderly (PACE) is an insurance plan for adults over 55 and seniors who otherwise need a nursing facility-level of care. In addition to services covered by Medicare and Medicaid (Medi-Cal), we offer personalized care for community-based, comprehensive in-home support.
Who is eligible for PACE?
PACE participants must meet California state requirements for nursing facility-level of care (NFLOC), a designation that determines eligibility for Medicaid-funded support. NFLOC defines eligible seniors as those who require sustained support for conditions that hinder their ability to live safely on their own.
How can I enroll in PACE?
North County San Diego seniors who meet nursing home-level of care are eligible for enrollment in West PACE. Contact us to get started, or fill out our online form. Our enrollment team will take it from there. For other PACE service areas in California, check here. 
How much does enrollment in PACE cost?
Many participants join PACE at little or no cost, including medication co-pays. Eligibility can vary, but once enrolled in the program, all services are provided.
How is PACE different from a nursing home?
PACE services provide you with the care you need to live in your own home. You can remain as independent as possible with a community of peers and a customized care plan that meets you where you are. West PACE offers free transportation to our beautiful adult day center, a hub for medical appointments and meals with friends.
Have a question that wasn't answered here? Give us a call at (760) 280-2230 or email us at info@westpace.org to gauge whether "PACE is the Place" that is right for your circumstance. Lastly, help bring awareness to PACE services this National PACE Month by sharing this article with someone you know.
If you or a loved one are 55 or older, live in North County San Diego, and meet state requirements for nursing home level of care, contact West PACE today to see if enrolling in our program is right for you. We can also answer any questions about the recent Medi-Cal expansion and can coordinate a tour of our center. Call 760-280-2230 or email us today.