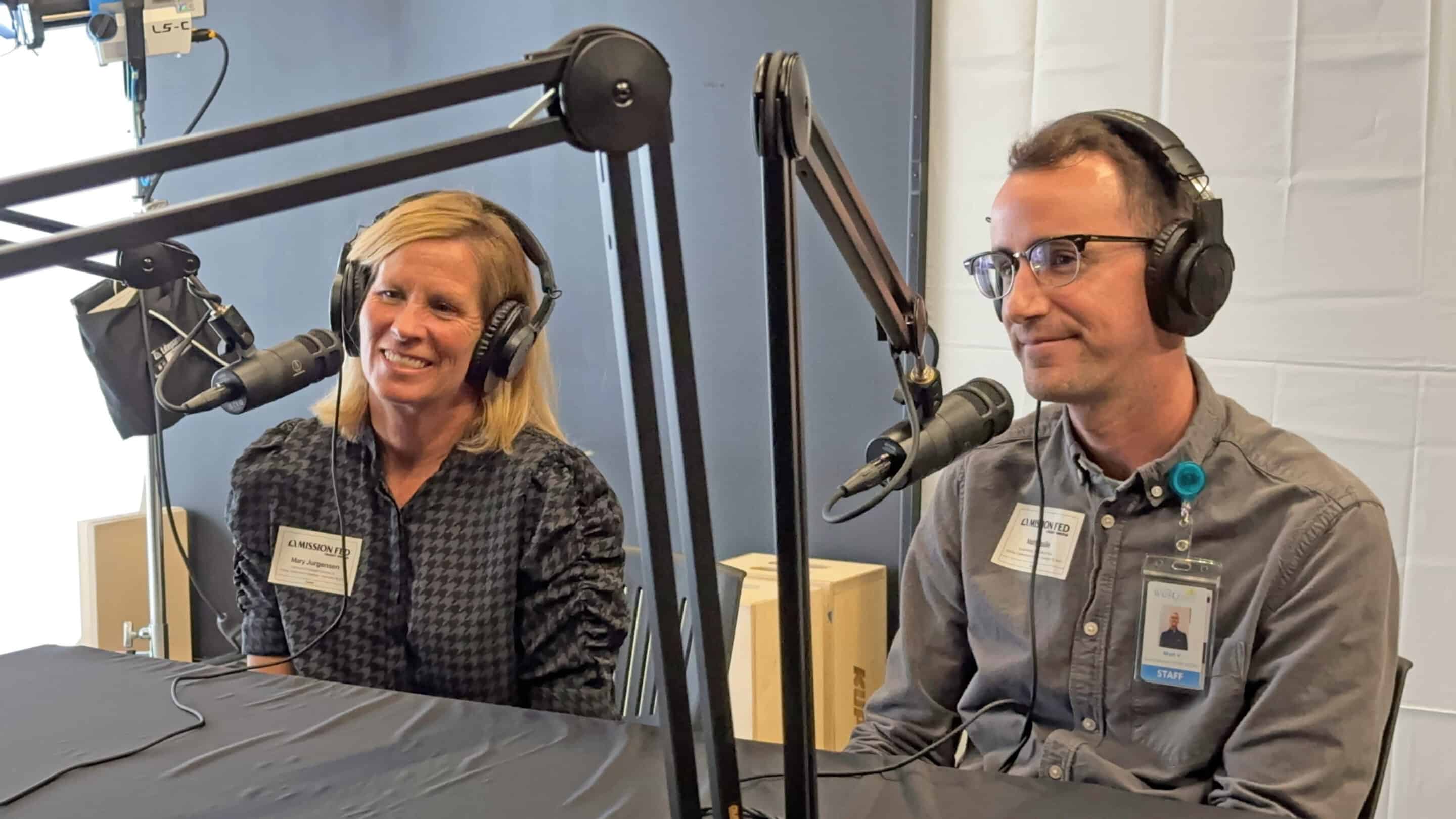 In the latest episode of Drew Schlosberg's "Spotlight on the Community," our Community Outreach Director, Mary Jurgensen, and PACE social worker, Matt Vasile, describe the services we provide to North San Diego County seniors and how the PACE health care model keeps seniors independent. They also describe tips on how to best address the signs you may see in your loved one that indicate they may need extra assistance with everyday tasks. The duo also encourage listeners to participate in our annual holiday drive. 
Gary and Mary West PACE is part of a nationwide movement for seniors to stay at home independently for as long as possible. It brings together individuals from all walks of life with the goal of providing comprehensive medical services, socialization, and activities for low-income seniors. The Program of All-inclusive Care for the Elderly, or PACE, is a model of person-centered care that has been shown to reduce the amount of emergency room visits, unnecessary hospital admissions, long-term nursing home placements, and reduce the overall cost of care and the strain on family caregivers.
"What I love about PACE is that we are very involved in our seniors' lives. We touch on everything – dietary needs, social services, transportation. We want to make sure we can address it all and that we're doing it right," says Matt Vasile, who is a social worker at Gary and Mary West PACE.
If family members or caregivers have noticed a change in a senior's personal hygiene, an increase in falls, bills beginning to pile up, or possibly a change in the overall mood and engagement of their loved one, it is important to be aware of these situations and open up the conversation to speak with them. Our team at West PACE is available for contact through our website or by calling (760) 280-2230. We prioritize responding to messages within 24 hours.
Listen to the podcast episode in its entirety below.
Listen to "Iconic Health Care Organization Highlights Annual "Everyday Necessities Drive for North County Seniors" Program" on Spreaker.